New Technology Introduced for 2020 From Mercedes-Benz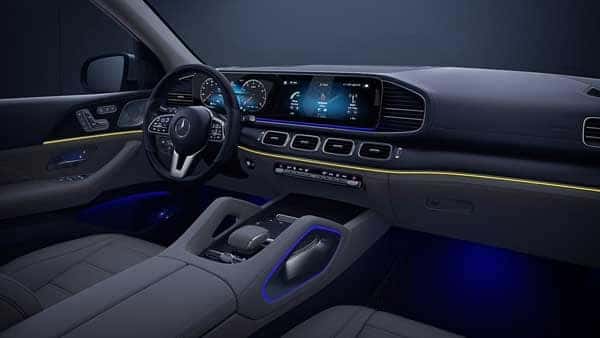 Whether you are in the market for a new AMG®-variant or you want the Mercedes-Benz GLE for sale in Philadelphia, it helps to know what new technology is arriving. This luxury automaker is always setting the bar high when it comes to innovative technology, and 2020 is no exception. At Mercedes-Benz of Cherry Hill, we have the list of features you want in your new vehicle.
MBUX with Interior Assistant
This feature is similar to the MBUX from MY19, but it also features an overhead camera that registers the driver and passenger movements to make Touchpad usage easier than ever. You will be able to control some functions simply with hand gestures.
E-ACTIVE BODY CONTROL
This fully networked active suspension utilizes a 48-volt platform and damping forces to individually control each wheel with precision. Not only does this counteract body roll, but also helps with the squat and pitch.
Carwash Function
Look for this on the new GLS. It automatically adjusts the suspension to its highest level, folds in all of the exterior mirrors and closes the side window, plus the sunroof. Furthermore, it switches the climate control to recirculation and activates the 360-degree camera front image.
Other Exciting Features
You will also be able to get a fully-variable 4MATIC®, Active Stop-and-Go Assist, Cross-Traffic Function, Exit Warning Function and the ENERGIZING COACH. No other automaker is providing all of the technology that comes on the new Mercedes-Benz lineup. You need to see it for yourself to believe it. When you stop by today, we can explain more of the details and take you for a test drive. With the various options available, you are sure to find the luxury model that suits your needs. Imagine how the heads will turn as you drive down the road and the comfort you will feel in the new cabin.