Certified Pre-Owned Warranties and Benefits
Now with unlimited peace of mind.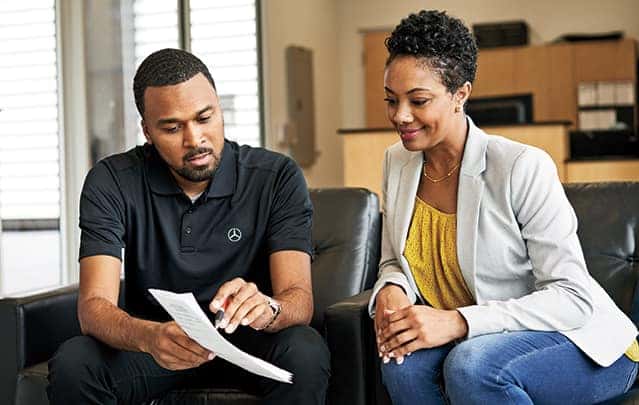 Beyond the assurance of an exhaustive certification process and 24-hour Roadside Assistance, every Certified Pre-Owned Mercedes-Benz now comes with industry-leading coverage: an unlimited-mileage warranty for one year that can be extended for up to two additional years. So no matter what your odometer reads, your confidence will know no bounds. [*]
Certification
To qualify for Pre-Owned Certification, a Mercedes-Benz vehicle must meet stringent criteria and pass a rigorous 165-point inspection.
Exterior
Detailed inspection of vehicle structure
Mercedes-Benz factory windows
Exterior cosmetic examination
Mercedes-Benz approved tires
50%+ life on brake pads and rotors
Interior
Complete examination of all interior materials, features and functions
Service History
Clean CARFAX vehicle history report
6 model year/120,000 km eligibility limit
Proper services performed according to maintenance schedule
All recall, service and/or other campaigns performed
All fluids, filters and engine functionality are verified
Warranty
Unlimited mileage for you to enjoy.
Every Certified Pre-Owned Mercedes-Benz is covered by any remaining portion of the Mercedes-Benz four-year/50,000 mile New Vehicle Limited Warranty. Then, the CPO Limited Warranty provides comprehensive coverage for another 12 months with unlimited miles. This means up to 5 years of unlimited mileage coverage, extending to the engine and powertrain, steering, suspension, brakes (excluding wear of discs and pads), electrical system, climate control system, and more. [*]
Additional Benefits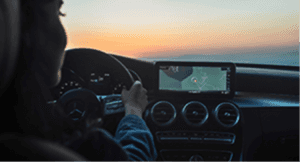 24/7 Personal Assistance
You're just a phone call away from 24-hour Roadside Assistance, Trip Interruption, trip routing, technical help or Sign & Drive Service, which offers jump starts, tire changes and refueling.
Nationwide Dealer Support
Your Certified Pre-Owned Mercedes-Benz is supported by over 300 authorized dealers nationwide, all of whom honor the standard Certified Pre-Owned Limited Warranty and Extended Limited Warranty.
Vehicle Exchange Privilege
Every Certified Pre-Owned vehicle is sold with a seven-day/500-mile Exchange Privilege. If you're not satisfied in that time, your dealer will exchange it for another CPO vehicle of equal or greater value if you wish to pay the difference. [*]

CPO Sales Event Internet Specials    Pre-Owned Inventory
*Disclaimers: Applies to Certified Pre-Owned Mercedes-Benz vehicles purchased on or after January 15, 2014. Please see your dealer for full details, limitations, and a copy of the Mercedes-Benz Certified Pre-Owned Limited Warranty and available Extended Limited Warranty. See your Mercedes-Benz Dealer for details.
A Mercedes-Benz Is Closer Than You Think
Mercedes-Benz Financial Services understands that there is no such thing as a "one product fits all" concept. With that in mind, we strive to serve the individual needs of our more than 450,000 customers by providing comprehensive, flexible financing packages along with the highest levels of service, all delivered by professionals at Mercedes-Benz of Cherry Hill.You've chosen to drive one of the worlds finest luxury automobiles. Now choose the finance company that, for the last quarter century, has been offering the same quality you can expect from your Mercedes-Benz vehicle. When you're ready to finance your next Mercedes-Benz, choose Mercedes-Benz Financial Services – the one source exclusively dedicated to providing customized and affordable financing solutions for Mercedes-Benz drivers across the USA.