Where to Get a Mercedes-Benz Oil Change in Philadelphia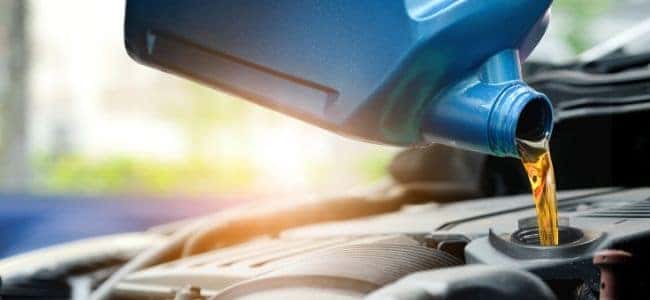 When it comes to getting an oil change for your luxury Mercedes-Benz, you might search out the best deals or look for a location close to you, but that's not how you want to handle regular maintenance. We will look at the key reasons you need to have your oil lube and filter maintenance performed at Mercedes-Benz of Cherry Hill.
Why Your Vehicle Needs an Oil Change
Even though having an oil change is a basic task, you don't want to neglect this vital service. Oil changes help to extend the life of your engine. When you perform regular oil and filter changes, you allow your vehicle to run the way it was designed. You must also add fresh oil to reduce wear, maximize performance and clean out the engine.
When Does the Oil Need to Be Changed?
As time goes on, the motor oil begins to lose its effectiveness. You won't be able to see this occur, which is why you must pay attention to the mileage. Your Mercedes oil change is scheduled at regular intervals to ensure no engine damage occurs.
Top Reasons to Visit Mercedes Dealership for Oil Change
The best place to have your oil change performed is at Mercedes-Benz of Cherry Hill. The first reason to visit us is for the best value. Some people assume that having a service at the dealership will be expensive, but our prices are competitive. In addition to your oil change, our dealership supplies a complete vehicle checkup that includes a synthetic oil change, fluid top-off, multipoint inspection, brake inspection and battery test. The shop down the street isn't offering these services with your oil change.
You also save time when you bring your vehicle to Mercedes-Benz of Cherry Hill. Your oil change will be performed quickly, but while you wait, you will have plenty of comforts available to you. We have a relaxing waiting area with refreshments and free Wi-Fi.
Finally, bringing your vehicle to us guarantees you get the expertise you need. Your Mercedes requires special care and the lube shop can't offer that to you. Our trained technicians understand your car or SUV, like no one else can. We use genuine Mercedes parts and treat your vehicle with the care it requires. Schedule your appointment with us today.
*Applies to MY08-older vehicles only.