When Should You Change Your Mercedes-Benz Brakes?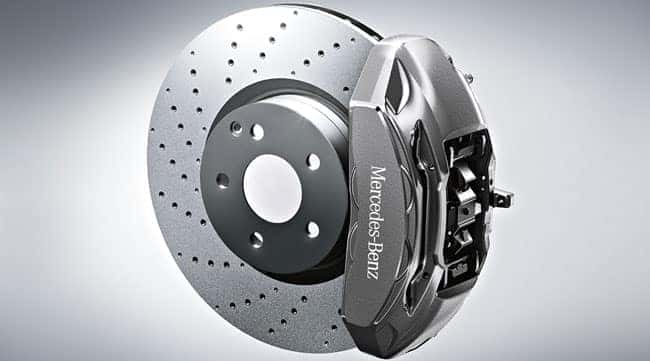 You don't ever want to drive on worn-out brake pads. It's not good for your luxury vehicle and only causes more damage. To keep your Mercedes-Benz running correctly, you want to have the brake pads changed regularly. When you apply your brake, the pads clamp onto the rotors to stop the wheels. When they wear down, your safety is at risk because it takes you longer to stop. Listen to some advice given by the technicians at Mercedes-Benz of Cherry Hill.
When Should I Replace my Brake Pads?
Friction caused by applying the brakes causes shavings to come off. The more aggressively you use the brakes, the sooner they need to be replaced. In general, you want to replace the brake pads every 50,000 miles, but you might find that you need them done sooner.
How do you know if you should have them done sooner? Watch for a few tell-tale signs that the brake pads are wearing out. This includes:
Squealing noise while braking
Difficulty stopping as fast as before
Vehicle shaking while braking
To be safe, you should have your Mercedes-Benz looked at any time the braking system doesn't feel quite right. If you neglect failing brake pads, you could be looking at more expensive repairs down the road and putting yourself at risk of an accident. You don't want to neglect your braking system.
Get Brake Service at Your Mercedes-Benz Dealer
When you visit Mercedes-Benz of Cherry Hill, NJ, you gain access to factory trained technicians that understand your vehicle. You shouldn't take your brake repair to anyone else, if you want it done right. We are ready to install your new brake pads or to just provide an inspection if you want peace of mind. Schedule your brake service and other factory maintenance today.