What Car Wash is Best for Your Mercedes-Benz?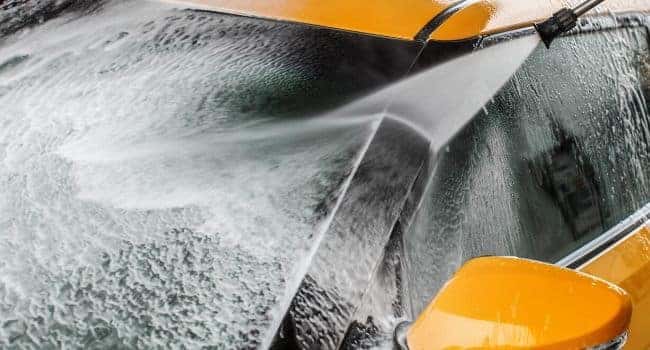 You want to keep your luxury Mercedes-Benz in showroom condition, so it's vital that you have it cleaned. Washing the car provides a multitude of benefits, but you must know what type of car wash to use. There are pros and cons to both the touch-free and soft-touch car washes. Let's evaluate the two, thanks to the help of your friends in the service department at Mercedes-Benz of Cherry Hill.
Soft-Touch Car Wash for Your Mercedes-Benz
Because the car is collecting grime and dirt from the roadway, you want to scrub it clean. Leaving all of that gunk to sit on the paint will damage the vehicle, especially if there is salt from the roadway. A soft-touch car wash works best in this situation. These models feature computer-controlled pressures and specialized detergents that ensure your vehicle gets a good scrubbing. Thankfully, the pressure doesn't typically get hard enough to cause damage, as long as you use a reputable location.
Touch-Free Car Wash for Your Mercedes-Benz
We understand your apprehension about taking your Mercedes-Benz through the rollers. If you have antennas and other parts sticking out of the vehicle, it makes sense to opt for the touch-free when possible. These car washes utilize low pH acid and high pH alkaline soap to clean the vehicle without touching it.
Verdict
There's no right or wrong answer when it comes to washing your Mercedes-Benz. The solution comes down to what vehicle you drive and what your preference is. The soft-touch provides the best clean, but also creates some anxiety for drivers. If you don't want the vehicle to get scratched, you might do best with the touch-free, but know that it may not remove the deep-down grime. If you need more tips or help with your car care, reach out to our exceptional service department. While you are here, consider looking at a new Mercedes-Benz for sale in Moorestown.