Preserve Your Mercedes-Benz with These Maintenance Tips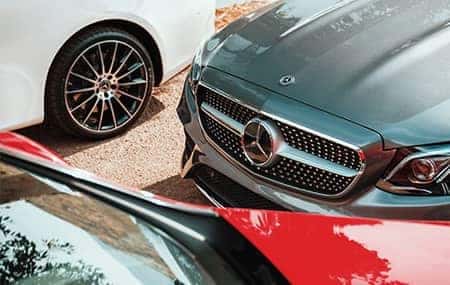 Your Mercedes-Benz performs exceptionally well. The main driver of this performance is, of course, your engine. Maintaining the engine in your vehicle is critical to its future. The following are maintenance tips from Mercedes-Benz of Cherry Hill to keep your Mercedes-Benz engine running like a dream for many years to come.
Keep it Clean
Many underlying issues that arise in a car's engine happen when it is not kept clean. Dust and grime can work their way into your engine's nooks and crannies. This can eventually lead to blockage of filters and other components. Grease also begins to coat the different parts of your engine, which can lead to cooling problems. Your Mercedes-Benz technicians clean your engine with a degreasing agent. They will probably then use a vacuum to clean up all of the debris and dust.
Service Your Spark Plug
The spark plug is a small part, but a mighty one. It should be cleaned so that debris doesn't enter the combustion chamber. Your technician will clean the spark plug and the performance of your Mercedes-Benz will continue.
Proper Lubrication
The engine has many moving components. The damage caused by friction among these parts will quickly cause problems. You will want your car engine to have proper lubrication. Your certified Mercedes-Benz technician will also check the seals in your engine.
Regular Oil Change
This is one of the most basic yet helpful services you can do. Clean, fresh oil is crucial to your vehicle's performance. The usual time period between oil changes is no more than six months or 10,000 miles.
Maintain Your Engine
Your Mercedes-Benz dealership can fill all of your service needs to maintain the engine of your vehicle. Mercedes-Benz technicians are specially trained, and any necessary parts are guaranteed to be Mercedes-Benz parts. While you are here, make sure you also check out the new Mercedes-Benz GLE for sale in Philadelphia.