New Mercedes-Benz Tire Specials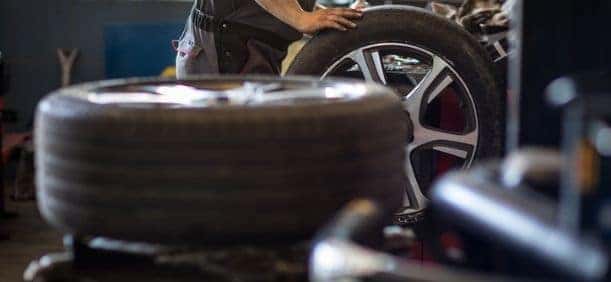 There's never been a better time to get new tires for your luxury Mercedes-Benz. Right now, at Mercedes-Benz of Cherry Hill, we have some tire specials that are going to save you even more.
Mercedes-Benz Tire Specials
For a limited time, you can save money when you purchase your tires with us. If you want two tires, we can offer you $75 off the purchase of an eligible model, but we are giving $150 with the purchase of four eligible tires. What will you do with that extra savings?
What Mercedes-Benz Tires Do You Need?
While every Mercedes-Benz is built to perform, they don't all use the same tires. As you start the search for new tires, we want to highlight three popular options.
All-Season Tires are designed for reliability and performance while also offering a cost-effective option. While they will perform during inclement weather, they aren't necessarily made for heavy snow conditions.
Performance Tires are ideal for your Roadster or AMG® vehicle. These tires have a sportier feel because of the special materials and moldings. Take those corners like a race-car driver when you get the grip you need.
Snow Tires are ideal for colder climates, like those in Philadelphia during the winter. If you plan to drive a lot in the snow, you want the extra grip that these provide. Plus, the tires we provide for your Mercedes-Benz offer a quiet, more refined ride.
Whatever tire you need, we can help. Our service center knows how to perfectly match your luxury Mercedes-Benz car or SUV to the tires that will pair with your driving style. Plus, with our current service specials, you can save even more. Don't you think it's time to treat your Mercedes-Benz to a new set of tires, allowing you to enjoy the ride even more?