Mercedes-Benz of Cherry Hill is Committed to Offering a Safe Car Buying Environment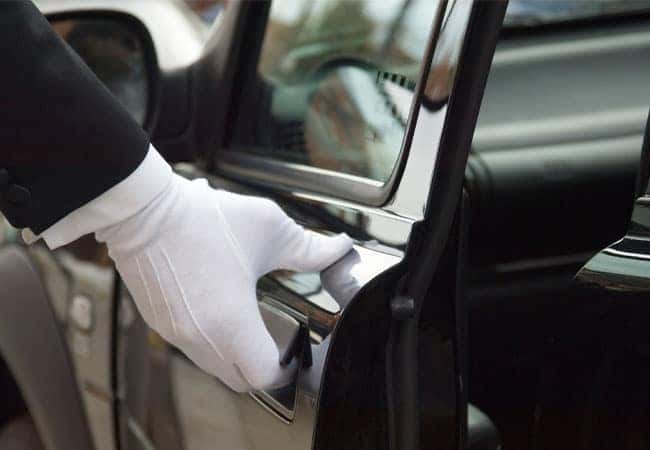 At Mercedes-Benz of Cherry Hill, our customers and employees always come first. With coronavirus (COVID-19) making the news lately, we have needed to implement new practices to ensure the well-being of visitors to our dealership. In addition, we continue monitoring the situation through the World Health Organization (WHO) and the Centers for Disease Control (CDC) in hopes of learning new ways to create a safe environment.
Offering a Safe Place to Buy a Mercedes in Philadelphia
We always strive to maintain a hygienic and clean dealership. Lately, we have implemented some more steps to fight coronavirus. These practices include:
Using hospital-grade disinfectants to clean the public areas of the dealership often. We focus heavily on the lobby, door handles, bathrooms and more.
After a test drive or once a loaner returns, we are thoroughly cleaning the vehicles. Our focus is heavily on the touch zones, such as the hard surfaces, steering wheel, door handles and seats.
Throughout the dealership, you will find antibacterial hand sanitizing stations.
If an employee doesn't feel well, they are advised to head home and reach out to a healthcare professional.
As time goes on, we might need to add more safety protocols, but our team will remain available to help you find a Mercedes-Benz for sale or lease.
Mercedes-Benz of Cherry Hill Stays Open for Business
Even though the world is in turmoil, you still need access to the cars and SUVs you desire. After all, the need for reliable transportation doesn't go away. That's why we remain open to help you with your new and pre-owned Mercedes needs. If you want to spend less time at our dealership, we have other options available.
Service appointment shuttling
VIP vehicle pickup or delivery
Sales meetings in your home or office
Agreement meetings over the phone
Get questions answered through online chat or text
Online credit applications available for leasing or financing
Virtual sales offered with Webcam, FaceTime and Video Chat technologies
We will continue monitoring the COVID-19 situation and might need to alter our hours. However, we will remain available to supply your Mercedes-Benz needs in Philadelphia. Let us know how we can better serve you.