Mercedes-Benz Lease Deals in Cherry Hill, NJ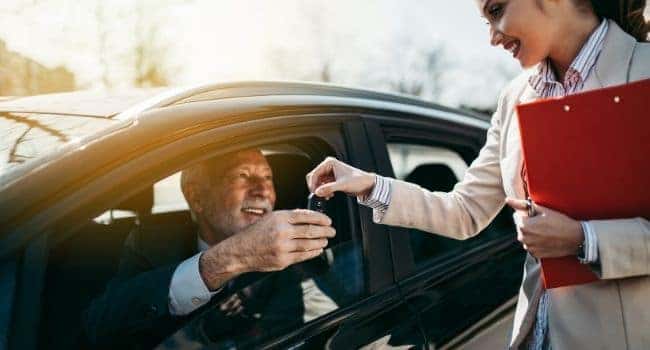 What is the benefit of a Mercedes-Benz lease in Cherry Hill, NJ? There isn't just one benefit to the latest Mercedes-Benz lease deals, but multiple to consider. At Mercedes-Benz of Cherry Hill, you can expect these perks when you lease a new luxury vehicle.
No Long-Term Commitments
If you finance a new Mercedes-Benz, you will need to sign an agreement that you plan to pay for it over numerous years. However, the Mercedes-Benz lease doesn't last as long, making it easier to commit to. You can choose from a variety of options, maybe only two or three years if you prefer.
No Large Down Payments
When you finance a Mercedes-Benz, you will have a hefty down payment required. However, the lease doesn't operate the same way, so you can put less money down. There are even times when it would be acceptable to avoid a down payment entirely.
Lower Monthly Payments
Because you aren't buying the Mercedes-Benz, your payments will also be lower. We have the lowest rates and best incentives to ensure more money stays with you each month. Talk to us about the latest incentives, but act fast because they are never around for long.
The Best New Vehicles
When you start a Mercedes-Benz lease, you always have access to the latest cars and SUVs. Choose a model now with the technology you love and upgrade again in a few years when newer equipment has been released. You will love always having access to the best gadgets and comforts.
Get started by browsing our online Mercedes-Benz inventory. Once you pick the model you want, talk to our team about the leasing options available to you. We will find you the best rate, working hard to save you money. Schedule your test drive today at Mercedes-Benz of Cherry Hill.