Mercedes-Benz A-Class Stands Out Among the Competition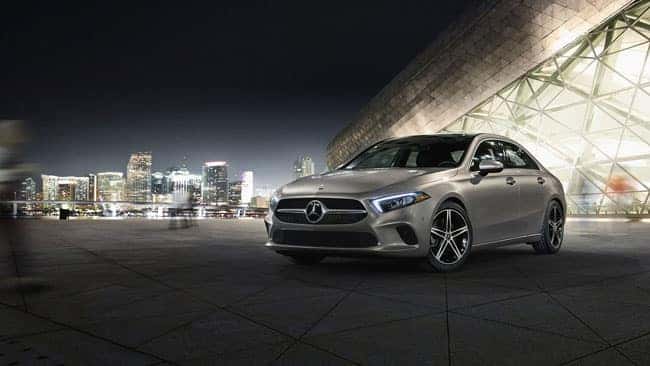 Mercedes-Benz is known around the world for producing luxurious, high-quality vehicles. They have a wide array of choices and models, with different price points. The Mercedes-Benz A-Class is a line of sedans that happens to be the most affordable in the Mercedes-Benz family. The MSRP starts at $32,500 for the 2020 Mercedes-Benz A 220 Sedan model. The 2020 Mercedes-Benz A 220 4MATIC® Sedan has a starting MSRP of only $34,500.
On top of that, the 4MATIC® is an all-wheel-drive system that is common in several Mercedes-Benz models. Either trim of the A 200 Sedan is guaranteed to stand out among the competition. Let's look at this lineup from Mercedes-Benz of Cherry Hill.
Interior Features
Despite the affordability of the Mercedes-Benz A-Class, it is packed full of high-end entertainment and functional features. The A-Class comes equipped with dual 7-inch digital displays for both leisure and information. There are illustrated menus that you can scroll and swipe through. Drivers can also select between three different driving styles through DYNAMIC SELECT. The different modes are ECO, Comfort and Sport modes. Drivers can control functions in the dash, a touchpad that is housed in the console or Touch Control Buttons on the steering wheel.
The A-Class also comes with advanced Voice Control features. As for audio, the A-Class features standard Apple CarPlay and Android Auto. Many safety features are built in, as well. Adaptive cruise control and safety sensors to protect passengers are some of the technologies included. Wireless charging is also offered in the A-Class.
Exterior Features and Performance
The Mercedes-Benz A-Class includes 100% LED lighting throughout the vehicle. Wheel choices range from standard 17-inch up through 19-inch wheels. The engine in the A-220 offers up 188 horsepower and 221 lb.-ft. of torque.
Get a New A-Class
The Mercedes-Benz A-Class is an affordable, yet highly capable luxury sedan. It has separated itself from the pack and is a great option in the Mercedes-Benz lineup. Visit us today to find your next new or used Mercedes-Benz in Philadelphia.