Introducing the New Mercedes-Maybach GLS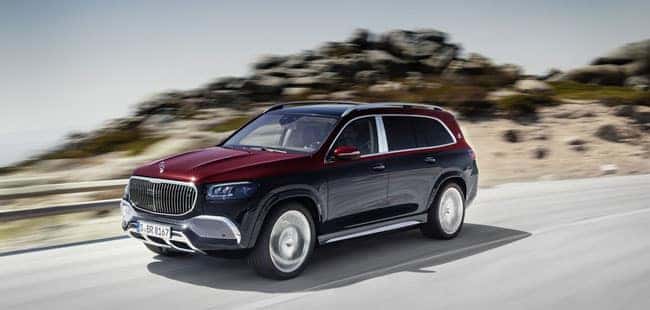 If you have been looking for a new Mercedes-Benz for sale in Philadelphia, you might be interested in hearing about the Maybach GLS. This new model is set to arrive in 2020 and has a lot to offer discerning luxury-minded customers. At Mercedes-Benz of Cherry Hill, we have all of the details you want about the Mercedes-Maybach GLS. Let's look at the comfort, specs and engine performance of this highly-coveted model.
Mercedes-Maybach GLS 600 4MATIC® Specs
The Mercedes-Maybach GLS 600 4MATIC® is luxury at its finest. This SUV has an extended body design combined with high-end class. It features a spacious interior filled with supreme materials that create noise isolation for a serene ride. You will enjoy the elevated seating position that allows everyone to see what's going on. You can also operate the electronically-controlled roller sun blinds to make sure your occupants are comfortable.
With the AIRMATIC® suspension and E-ACTIVE BODY CONTROL, you know that the bumps won't faze you behind the wheel of this vehicle. Furthermore, when you open the doors, the vehicle slightly lowers and an illuminated running board is released to allow you easy access in and out of the vehicle.
You also won't lack any performance. There is a potent V8 under the hood that pumps out 550 horsepower and it was designed just for Maybach. This combines with a 48-volt EQ boost system. We expect to see this new model during the second half of 2020, so stay tuned for more news.
Get Your New Mercedes-Benz Today
In the meantime, we have the new and pre-owned Mercedes-Benz inventory you are looking for. Visit our Mercedes-Benz Dealer in New Jersey to find the high-performance car, sleek sedan or family-friendly SUV that suits your needs. We have some amazing deals happening for a limited-time only, so make sure you stop by today.