First Look at Mercedes-Benz E 350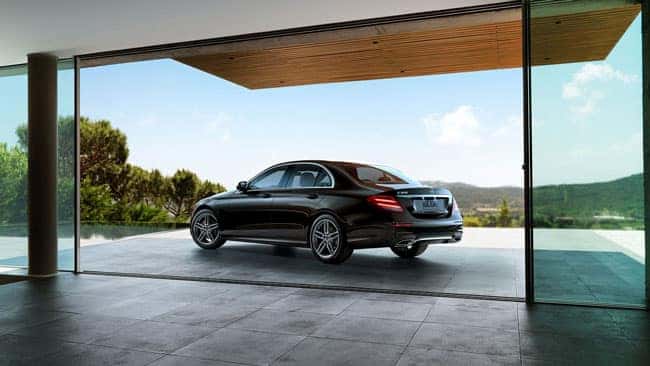 Mercedes-Benz is known for consistently producing luxury vehicles that combine performance, comfort, and safety. The Mercedes-Benz E 350 is no exception. Beginning in 2020, the E 350 will be a new addition to the lineup. Several improvements are going to be featured on the new E 350. Let's take a look at these Mercedes-Benz cars in Philadelphia.
Engine Specifications and Performance
The 2020 Mercedes-Benz E 350 will have plenty of power. It pumps out 269 horsepower and the torque is rated at 273 lb-ft.
There is an upgraded engine in the 2020 Mercedes-Benz E 350 that provides this exceptional performance.
Interior Features
What is truly unique about the E 350 is the interior. Expectations are that it should fall in line with the recent updates in the C-class. These would include a sleek touchpad, as well as a new steering wheel. It also is rumored that the MBUX infotainment system will be featured on the E 350.
Predicted to be continued in the E-class is the Driver Assistance Package. This offers more than ten safety features. Active Distance Assist, which uses DISTRONIC® technology, allows the driver to adjust following distance. Another feature is the Congestion Emergency Braking, for responsive driving in the city. Evasive Steering Assist is offered, which helps the car avoid obstacles.
Ready for a New Mercedes-Benz?
The Mercedes-Benz E 350 looks to continue the luxurious comfort and performance of the E 300. It should be yet another impressive addition to the Mercedes-Benz family. At Mercedes-Benz of Cherry Hill, we provide a full selection of the new luxury cars you want. We also have a vast inventory of pre-owned vehicles that give you the style you want at a lower price. Stop in for a test drive today to see what model suits you best.