Find the Recommended Tire Pressure for Your Mercedes-Benz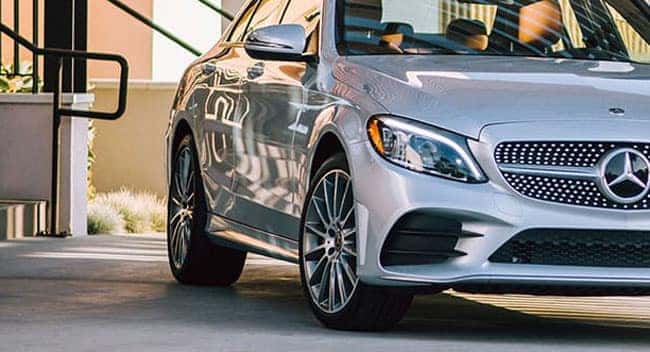 It seems like such a simple idea: fill up your tires with air to the correct tire pressure. However, it is not as easy as it may sound. Mercedes-Benz of Cherry Hill shows you how to find the recommended tire pressure for your vehicle, as well as other tips for maintaining your tires.
What Tire Pressure Should I Fill My Tires?
You will see the information you need for tire pressure on the inside of the door, most often on the driver's side. It usually gives a range of numbers, along with the Maximum PSI (pounds per square inch).
You don't want to underinflate or overfill your tires. For example, a reasonable range for Mercedes-Benz vehicles is 30-35 PSI. If you inflate your tires to less than 30 PSI, your fuel efficiency will decrease. Handling will be affected and your tires will wear out more quickly.
Overfilling your tires is also a bad idea. The handling and braking performance of your Mercedes-Benz will suffer if your tires are overinflated. Additionally, the center of the tire becomes worn down and causes you to blow out your tire.
Other Tips for Maintaining Your Tires
Your tires help guarantee your safety. Many things can go wrong with your tires, but these problems can be avoided with regular maintenance. You should check the tread often. Try not to accelerate too fast, as this also wears down tires quickly.
You should keep your tires inflated to the recommended tire pressure, and make sure to maintain your tires regularly. The professional technicians at Mercedes-Benz of Cherry Hill are always available to answer your tire questions.
Stop by and see the newest lineup of luxury models. Your favorite used Mercedes-Benz dealership in Philadelphia has the pre-owned cars and SUVs you want to drive. Check out our limited-time-only offers today.