Apply for a Car Loan at Mercedes-Benz of Cherry Hill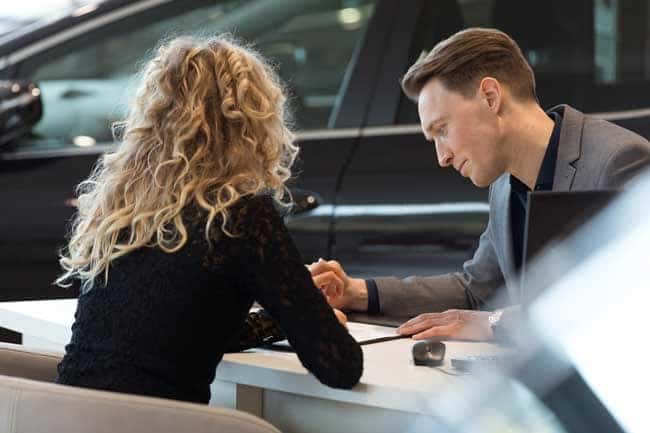 Are you hesitant to shop for a new Mercedes-Benz for sale in Moorestown because you don't want to deal with the hassle? At Mercedes-Benz of Cherry Hill, we've created some ways to make the car-buying process as simple as possible. Choosing your new or pre-owned Mercedes just became easier than ever, thanks to the help of our professional finance team. Just take a look at what we have to offer.
Car Loans Made Simple
When you visit Mercedes-Benz of Cherry Hill, you immediately notice our diverse lineup of cars, SUVs and crossovers. We have a complete selection of the new luxury models you want, as well as many certified pre-owned vehicles. When you shop with us, you won't have any trouble finding the model that fits your needs.
Once you've locked your target on a particular car or SUV, it's time to consider the financing options. Deciding between purchasing and leasing will depend on what your lifestyle demands. Our financing staff can ask you a few questions to determine what you might want to do.
To save even more time, you may consider applying for the car loan before you visit our dealership. Once our finance department reviews the application, it will be easier to tell you what you qualify for. You can fill out this application from the comfort of your home or office, thereby reducing your time spent at our location.
Get Your Mercedes Today
You don't have to wait any longer to enjoy the Mercedes-Benz model of your dreams. Talk to our finance professionals to determine how we can meet your needs. Whether it is through a low-rate loan or exceptional monthly payments with a lease, we are ready to explain your options. All that's left to do is to get behind the wheel of the Mercedes that's calling your name.