An Overview of the Mercedes-Benz 2022 C-CLASS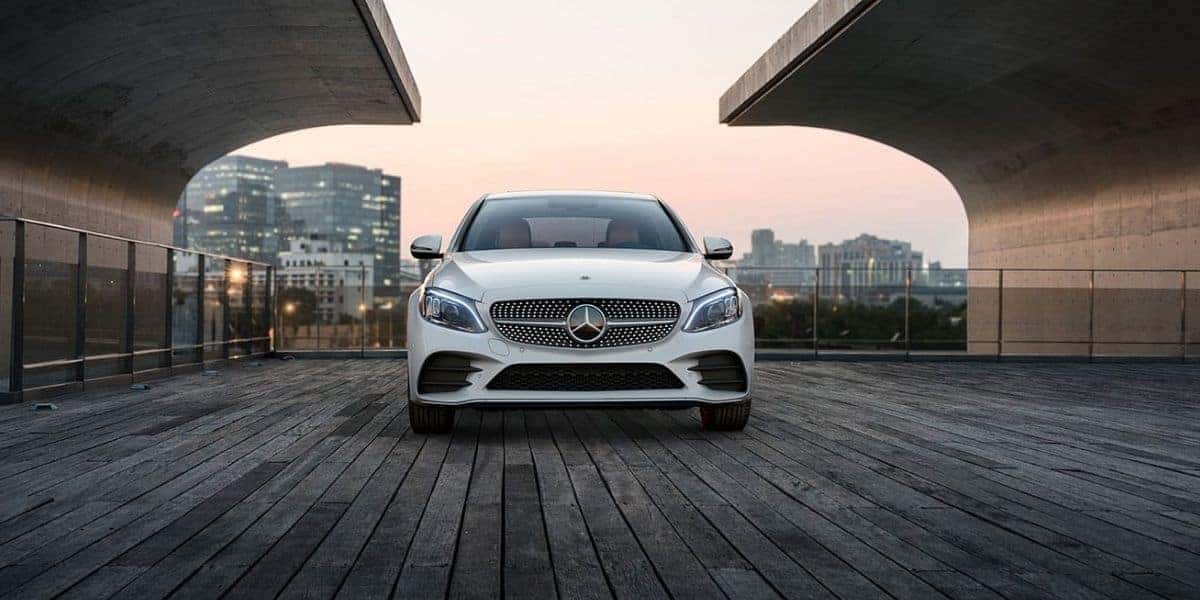 Ask a kid to name a car manufacturing company. They will probably name Mercedes-Benz. Mercedes-Benz has been around for a very long time. It has earned the trust of a significant clientele. Therefore, it boasts one of the best market caps in the car manufacturing sector.
While Mercedes-Benz is well known for its luxury and top-of-the-line products, it has established itself as an affordable option. The aptly covered customer service and availability of parts make it a favorite. Therefore, many car buyers prefer Mercedes-Benz.
The Mercedes-Benz C class has been viewed as an entry point into the Benz lineup. With the new 2022 Mercedes-Benz C-CLASS, Mercedes-Benz has proved its point. Let us analyze how it performs on our indicator.
Trims
Mercedes-Benz always offers a lot of optional features.  However, this time around, they have innovated. While the options are also available, Mercedes-Benz has introduced trims. Trims offer built-in upgrades. So buyers can skip to add options and instead buy a higher trim.
The new 2022 Mercedes-Benz C-CLASS has three trims. They are
2022 Mercedes-Benz C-CLASS Premium
2022 Mercedes-Benz C-CLASS Exclusive
2022 Mercedes-Benz C-CLASS Pinnacle
The mid-range 2022 Mercedes-Benz C-CLASS Exclusive will satisfy most buyers as it is affordable and upgraded.
The prices for the trims vary accordingly. The basic 2022 Mercedes-Benz C-CLASS Premium trim has a base price of $43,050. The mid-level Exclusive trim comes at the cost of $47,000 approximately. Finally, the most advanced trim, the Pinnacle, has a base price of around $51,000.
Adding more optional features will further raise the price. Most car lovers like to spec up regardless of the trim.
Performance
Engine performance and power is the deciding factor for car buyers. A car must do well on this indicator.  Mercedes-Benz is always a reliable brand when it comes to performance and power.
The new 2022 Mercedes-Benz C-CLASS has the same engine as the previous model.
A turbocharged engine powers it. The 2.0 L engine has four cylinders. It has a maximum output of 255 horsepower.
Are you not impressed that it has the same power as last year's model? Do not worry. There is a twist.
This time around, the new 2022 Mercedes-Benz C-CLASS comes with a 48-volt electric motor. The hybrid system adds 20 extra horsepower to the total output.
The new 2022 Mercedes-Benz C-CLASS has a very healthy mileage. It covers 23 mpg city and 33 mpg on the highway.
The 2022 Mercedes-Benz C-CLASS has the rear-wheel drive as a standard. However, the all-wheel drivetrain is optional.  All the trims have a nine-speed automatic transition.
Mercedes-Benz claims that the new 2022 Mercedes-Benz C-CLASS will hit the 100km/h barrier in 5.9 seconds. It is lightning fast.
Technology
The interior of the new 2022 Mercedes-Benz C-CLASS looks like it has come straight out of a sci-fi movie. It is well decorated with gadgets and tech tweaks.
There is an 11.9 inches digital gauge display, touch controls, and sports seats with memory heating.
A fingerprint sensor saves the driver's unique memory settings. This is the most remarkable feature.
The latest MBUX software from Mercedes-Benz powers the infotainment system. The 12.0 inches infotainment display glows brightly. It is slightly tilted to the driver's seat for easy access.
The 360 degrees camera system is one of the best features.
Safety
Safety comes first. The new Mercedes-Benz 2022 C-CLASS has all the safety features one would ask for. It has
Emergency Automated Brakes
Pedestrian Detection
Lane Departure Warning
Lane Keeping Assist
Adaptive Cruise Control
Mercedes: A Reliable Car to Drive
Buying a Mercedes-Benz can never go wrong. Head now to Mercedes-Benz of Cherry Hill and get your hands on the one that best suits your requirements! Let us help you put a Mercedes-Benz C-Class in your driveway!