An In-Depth Look At 2022 GLB 250 SUV | Cherry Hill, Philadelphia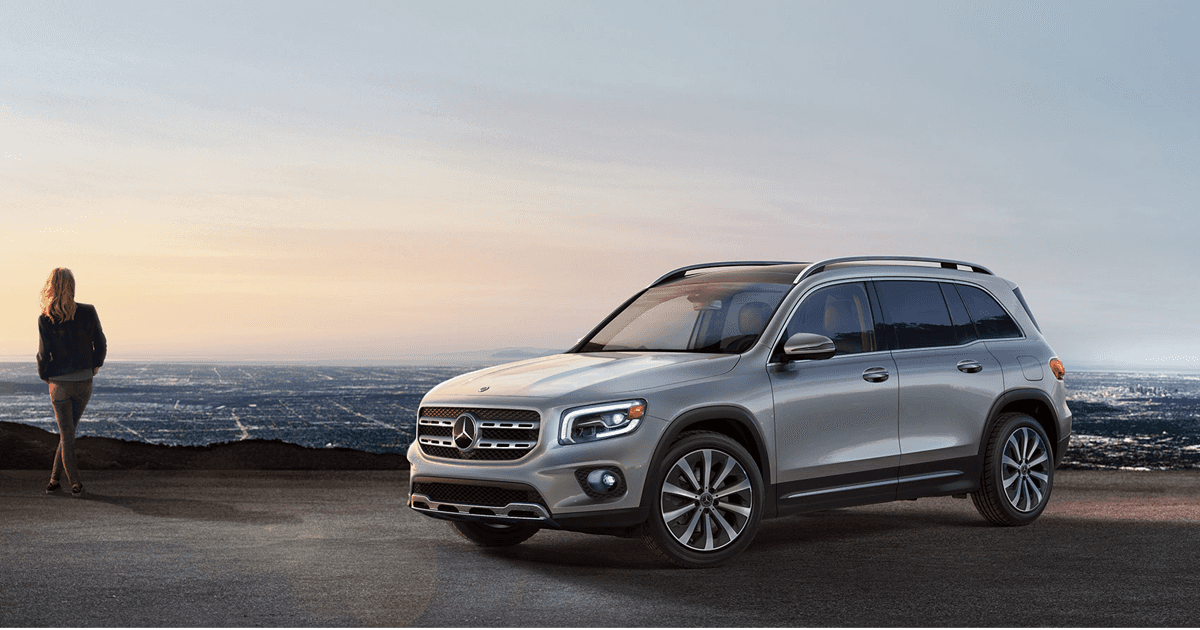 Reports over recent years show that SUV sales are up by more than 33%. But what's making them so popular?
The latest models don't just add a fresh new look. Modern features give an original driving experience that leaves SUV fans eager for an upgrade. Are you ready to see what the new model has to offer?
Read on for your guide to the 2022 GLB 250 SUV and find out why it should be the new car for you.
What's New With the Latest Mercedez-Benz SUV?
The GLB-class offers a tad more spaciousness than the previous GLA-class which helps provide comfort, especially for the driver.
With the Mercedez-Benz GLB 250 SUV, here are some of the main features you can enjoy:
All-wheel drive
2-liter turbo four-cylinder engine
221 horsepower speed
18-inch twin 5-spoke wheels
The premium package comes with a range of features that provide added relaxation to give you an optimal drive. These include heated front seats, an auto-dimming rearview mirror, Bluetooth® connection, and Apple CarPlay radio.
Enjoy the ease of keyless entry and push-button operation to start the vehicle. Adjust the temperature to your fitting with dual climate control. With blind spot monitoring, you can ensure you stay safe and drive with confidence.
Luxury Driving With the 2022 GLB 250 SUV
With the 4matic SUV, you're given a unique chance to enjoy luxury driving. This new and improved model gives you the extras that take your driving to the next level.
Here's what you can expect from its interior:
20 cubic feet of trunk space, giving you the freedom to store luggage and equipment
Power front seats that you can adjust or recline as needed for extra room
Foldable back seats that make carrying larger items easier and stress-free
Take advantage of the eight-speaker stereo system built-in to provide a smooth sound that accompanies driving. The interior lighting adds the right ambiance making this SUV model ideal to drive all through the day.
Package Options and Additional Extras
This coveted new model isn't without its options. There's plenty for you to choose from, along with packages that are on offer so that you can make the most out of the new features this SUV provides.
When purchasing your new SUV from us, here are some of the top add-ons you can select:
SiriusXM radio
Night black coloring
Black car headlining
For extra heat on cold nights, there's the option of having a multi-functioning heat leather steering wheel fitted. Coming with touch buttons and shift control, it's convenient and easy to use and provides the ultimate addition to this modern favorite.
At Mercedez-Benz of Cherry Hill, we offer this new SUV along with other Mercedez Benz SUV models. With us, you can find the right car for your needs.
Upgrade Your SUV Mercedez-Benz With Us
Are you ready for something new? It's time to upgrade your car and get on board with the 2022 GLB 250 SUV. This hot new model's an SUV lover's favorite, so don't miss out today!
Get in touch with us for more. We'll help you find your new SUV and work out a deal that's right for you!