4 Leasing Questions to Ask Your Mercedes-Benz Car Dealership Philadelphia, PA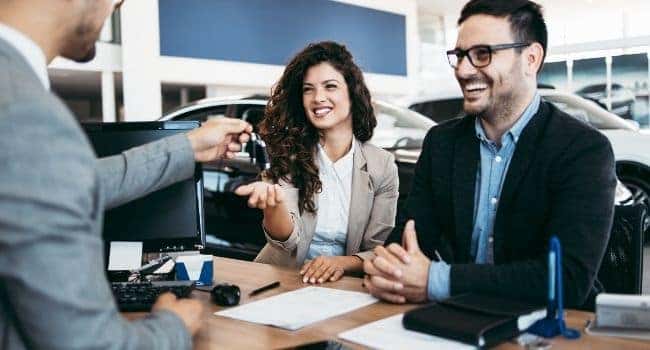 If you are interested in leasing deals on a new luxury vehicle, there are some questions you want to ask your car dealership in Philadelphia, PA. We give you the top questions to consider when visiting Mercedes-Benz of Cherry Hill.
1. Should I Buy or Lease a Mercedes-Benz?
Our finance department can look at your situation to determine what option is right for you. If you drive a lot of miles each year or you want to keep your vehicle for a long time, owning might be better. However, if you enjoy driving a new car every couple of years and you can take care of the vehicle, leasing is a fabulous option.
2. How Much Will the Mercedes-Benz Lease Cost?
Frequently, we offer zero-down lease deals, but there are other financial factors that you must take into consideration. Certain credit scores are required to get these terms and your work history is also something that must be considered.
Your payments will also depend on how much money you decide to put down. The more you can afford upfront, the less you have to pay each month.
3. Do I Need a Good Credit Score to Get a Mercedes-Benz Lease?
Credit scores below 619 are considered subprime. The subprime borrower isn't always declined, but you might have to pay a larger down payment or interest rate. We suggest working to improve your credit score by making payments on time, maintaining a solid employment history and avoiding signing up for new loans or credit lines.
4. Does a Mercedes Car Lease Include Maintenance?
One of the perks of leasing a new Mercedes-Benz is the ability to have maintenance covered. Your filter changes, normal tune-ups and regular service appointments shouldn't cost you anything out of pocket, in most cases.
Before you head online and search for the "closest Mercedes-Benz dealer to me," stop by Mercedes-Benz of Cherry Hill. We are ready to answer all your leasing questions and get you behind the wheel today.