2022 Mercedes-Benz GLE 350 SUV: Overview and Trim Levels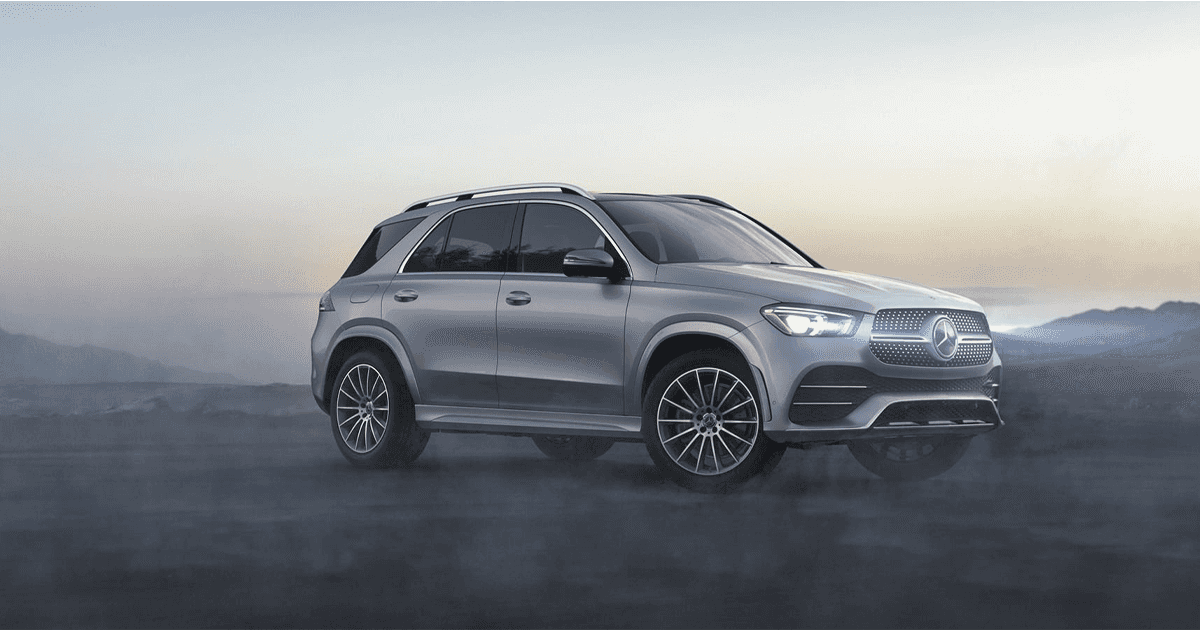 When it comes to quality, there's no denying that Mercedes-Benz is in a class all its own.
After all, Mercedes-Benz has long been the dominant name in luxury automobiles, building some of the finest cars on the road. The 2022 Mercedes-Benz GLE 350 SUV is no exception.
If you've been considering buying your first Mercedes-Benz in Greater Philadelphia, now is the perfect time to own the best. Here we take a look at an overview of the latest Mercedes-Benz GLE 350 SUV so that you can see why it would be the perfect addition to your lifestyle. Keep reading to learn more about the 2022 Mercedes-Benz GLE 350 trim levels.
Design
The 2022 GLE 350 SUV is a delight to behold, both inside and out. That's because the design team at Mercedes-Benz left nothing to chance, making the most of every tiny detail so that drivers can enjoy staring at their SUV as much as they relish driving it.
The cabin of the GLE 350 has always been everything you could want in a luxury vehicle, and the 2022 certainly doesn't disappoint. The interior is an environment that's appointed in premium leather, wooden accents, and aluminum trims that make every moment spent on the road a rich and rewarding experience.
Ride
The 2022 GLE 350 comes outfitted with independent front and rear coil springs and anti-roll bars on each of the four corners, which helps add to the quality of the ride. You won't find this quality of ride in most other SUVs, but again, other SUVs are made by Mercedes-Benz.
Performance
When most people think of Mercedes-Benz, they don't just think of a luxurious driving experience, they also think of power and performance. The 2022 GLE 350 is a reminder of why Mercedes-Benz has such a tremendous reputation for performance.
After all, the 2.0-liter turbocharged inline-4 engine produces 255 hp, along with 273 lb-ft of torque. This means you'll never have to worry about acceleration power when you need it most.
Trim Levels
The 2022 GLE 350 SUV comes in 2 different trim levels. These include the GLE 350 and the 350 4MATIC®.
Both models come with Mercedes-Benz User Experience with MB Navigation and Voice Control, power tilt/sliding sunroof, heated front seats, power liftgate with HANDS-FREE ACCESS, rearview camera, wireless charging, parking damage detector, and 40/20/40 folding 2nd-row seats.
What are the basic differences?
The GLE 350 4MATIC® is the premium version of the 350 models, boasting a 4MATIC® All-Wheel Drive, plus a maximum towing capacity of 7,770 LB. In addition, the 4MATIC® is also capable of 0-60 in 7.1 seconds.
An Overview of the 2022 Mercedes-Benz GLE 350 SUV
When you're ready to own one of the finest luxury cars on the planet, the key is to choose a vehicle that offers the ultimate combination of luxury and performance. Fortunately, the 2022 Mercedes-Benz GLE 350 SUV makes the decision-making process incredibly easy.
Please contact us today to learn more about our inventory of Mercedes-Benz vehicles in Cherry Hill so we can help you find the perfect one for your lifestyle.