2020 Mercedes-Benz Winter Sales Event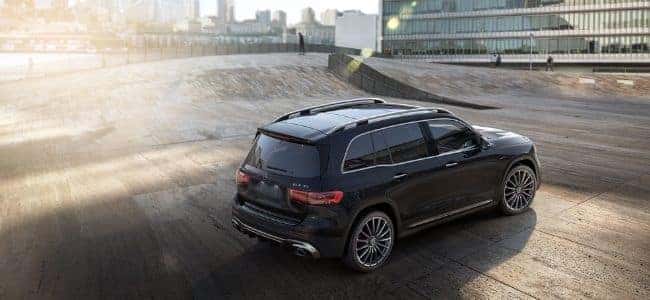 You don't want to wait another minute if you are looking for a new Mercedes-Benz. Our 2020 Mercedes-Benz Winter Sales Event is happening through November 30th, and we have some of the best deals of the season. At Mercedes-Benz of Cherry Hill, there is a luxury model that's waiting for you, so head in today.
Mercedes-Benz SUVs
Are you in search of a new Mercedes-Benz SUV for your family? We can help. Drive the GLA, GLB or GLC to find that one that fits your lifestyle. We also have the GLC Coupe, GLE Coupe, GLE, GLS and G-Class SUVs on the lot.
Mercedes-Benz Sedans and Wagons
If you are in the market for a small sedan, consider driving the A-Class Sedan. You can also experience the stylish C-Class Sedan. Our team will also explain the differences between the E-Class Sedans, S-Class Sedans, Mercedes-Maybach and E-Class Wagon.
Mercedes-Benz Coupes
There are just as many Mercedes-Benz Coupes to choose from. We have the CLA Coupe, C-Class Coupe, E-Class Coupe, CLS Coupe, S-Class Coupe, Mercedes-AMG® GT 4-door Coupe and the Mercedes-AMG® GT.
Mercedes-Benz Convertibles and Roadsters
Everyone wants a little more excitement, which our lineup of convertibles provides. Consider checking out the C-Class Cabriolet, E-Class Cabriolet, S-Class Cabriolet, SLC Roadster, SL Roadster and the Mercedes-AMG® GT.
Drive Away in Your New Mercedes-Benz Today
With this latest sales event happening right now, you have no more excuses. It's time to visit our showroom and see what's new. We have the perfect selection of sleek sedans, high-performance coupes, stylish roadsters and family-friendly SUVs available right now. After your test drive, you can talk with our team about the latest Mercedes-Benz offers to find the payment plan that fits your budget. What you need this holiday season is a new Mercedes-Benz and some extra money in your pocket.