2020 Mercedes-Benz GLE: First Look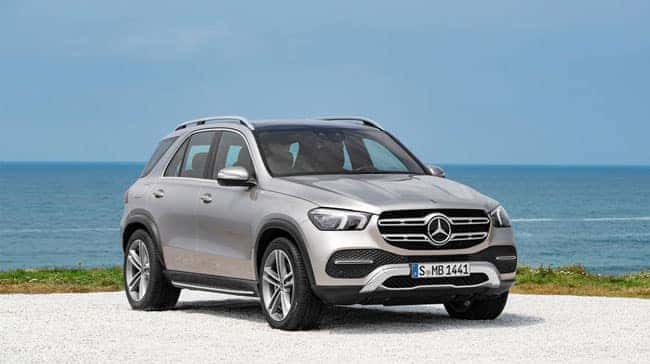 The upcoming suite of 2020 Mercedes-Benz GLE looks impressive. With four 2020 GLE models to choose from – the GLE 350, the GLE 350 4MATIC®, the GLE 450 4MATIC® and the GLE 580 4MATIC® – there is a wide variety of engine specifications and pricing available at Mercedes-Benz of Cherry Hill.
2020 Mercedes-Benz GLE Models Comparison
The GLE 350 and the GLE 350 4MATIC® are nearly identical in terms of power and performance. The apparent difference is that the 4MATIC® includes all-wheel drive, which helps traction in wet or slippery conditions. The 2020 GLE 350 is priced at $53,700, while the GLE 350 4MATIC® will cost a slightly higher price of $56,200. Both models come with 255 horsepower and 273 lb-ft. of torque. Plus, they both accelerate from 0-60 mph in approximately 7 seconds.
The next model up from the GLE 350 is the GLE 450 4MATIC®. This model has an MSRP of $61,150 and horsepower of 362, with a torque measure of 369 lb-ft. It accelerates from 0-60 mph in just 5.5 seconds.
The top trim of the 2020 GLE is the GLE 580 4MATIC®. As the highest level, the price is also the highest, at a starting MSRP of $76,800. The performance and power of this model, though, is sure to impress every driver. It clocks in with a horsepower of 483 and a torque reading of 516 lb-ft. The acceleration of the GLE 580 4MATIC® is truly remarkable – a mere 4.9 seconds to go from zero to sixty miles per hour!
Technological Features
All of these 2020 GLE trims share some very innovative features. These include: KEYLESS GO, Blind Spot Assist, Active Brake Assist, Apple CarPlay, Android Auto and LED Headlights.
All in all, the upcoming 2020 Mercedes-Benz GLE selection looks like a formidable bunch. We can't wait to show you these Mercedes-Benz cars in Philadelphia. Contact us to learn more about this lineup!